Hi, I'm new here ... WELCOME!!!
Hey stranger! Thanks for stumbling upon the HR Andrea blog, a place designed to get the answers you need to everything HR and Unemployment related.
I started this blog after being a member to a number of Unemployment related forums. What I've found in these forums is a TON of misinformation about how Unemployment Insurance works, the process of the Department of Labor and what people need to do, in order to move forward in this pandemic.
Which, just leaves people feeling, umm ... stressed!
Don't worry, there is help! I'm here to hopefully answer all of your questions about UI (as well as PUA, PUC, PEUC, FPUC and EB) = as well as workers compensation, FMLA, NYS Paid Family Leave (PFL), EEOC, ADA and more.
Have you ever wanted to ask HR a question and not have it held against you?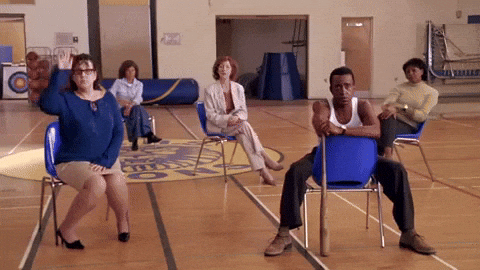 Maybe you don't have an HR where you work? Or, maybe you just want to know your options and be given advice about how to handle a conflict or disagreement at work? Or, maybe you want to know if you're being taken advantage of? That's why I'm here!
So, who am I?
I'm HR Andrea! With over 20 years of experience in human resources, I have held executive level leadership positions at several very large and familiar Fortune 500 companies, as well as smaller niche tech and start-up type environments. I am well-versed in unemployment, employee relations, workers compensation, payroll, hour and wage laws, equal employment opportunity laws, general employment law (sorry, no legal advice given!), compensation and benefits, talent acquisition, talent management, relocation, employee relations and more.
It's about time that you heard the truth from a REAL expert with real life experience.
Welcome to HR Andrea! I hope that you'll stick around and become a part of this (what I hope to be) growing community!
So, any questions?
#HRAndrea #unemployment #NYSDepartmentofLabor #PandemicUnemploymentAssistance #UnemploymentHelp